About Us
SouthWest Innovation News
SW Innovation News is written by a team of experienced science and technology journalists covering innovation in the SouthWest of the UK. The region is already a global centre of excellence for silicon design, aerospace, nanotech and creative media alongside world leading university and commercial research, and this site aims to assist collaboration between companies and universities in the region and around the world.
Nick Flaherty, publisher and editor-in-chief
Nick Flaherty is a Bristol-based freelance technology writer, analyst and consultant who has covered the semiconductor and electronics markets for over 20 years, the last 15 in Bristol.
He writes the Startup Blog for Electronics Weekly and blogs at The Embedded Blog and Portable Multimedia
He has worked for Electronics Times and Electronic Engineering, edited MicroTechnology Europe and Electronic Product Design and started Automotive Electronics, as well as writing for many multinational semiconductor companies. He has written analyst reports on digital TV and personal video recorders, as well as contributing to the NESTA report on the SW electronics industry, Chips With Everything.
He is also a member of the SouthWest Microelectronics Leadership Group.
Email: nick@swinnovation.co.uk
Tel: 07710 236368
Nadya Anscombe, Editor
Nadya is an experienced magazine editor and journalist with a background in life sciences. She has worked on several science and technology publications (see biography) and now works as a freelance journalist and PR consultant in Bristol, UK. She is fluent in German.  Her portfolio covers a large range of topics including engineering, nanotechnology, semiconductors, photonics, environmental science, biotechnology, material science, chemistry and manufacturing.
Contact: mail@nadya-anscombe.com
Siân Harris, Editor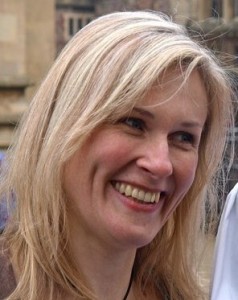 Siân Harris has worked as a science and technology based in Bristol for over 12 years. Having done a degree and PhD in inorganic chemistry at the University of Bristol, she worked for nearly six years at the Institute of Physics Publishing. While at IOP Publishing, Siân worked on Scientific Computing World, OPTICS.ORG,Opto and Laser Europe and Wireless Europe, a magazine about wireless telecoms that she helped to launch. Since leaving IOP in 2004, she has been the editor of Research Information, a well-respected, international magazine about electronic information resources for academic, industrial and corporate researchers. She also freelances for a number of other publications in science, technology and medicine, including Engineering & Technology, Engineering & Technology Education, Ingeniaand SPIE Professional.