PowerOasis in Swindon is working with Alta Devices to develop a power system reference design for Small Unmanned Aerial Vehicles (SUAS), or drones.
This is the world's first reference design for integrated solar and lithium-ion (Li-ion) battery power systems for small unmanned aerial vehicles (UAVs). By combining Alta Devices' lightweight solar panel technology with PowerOasis' expertise in hybrid power systems, small UAV developers can focus on leveraging their core expertise in aircraft design and performance.
"Up until now, it's been nearly impossible to develop a hybrid solar/Li-ion UAV architecture for small aircraft because the solar technology compromised the design too severely. That is no longer true with Alta Devices' solar technology," said Pete Bishop, CTO of PowerOasis.
The reference architecture will target 2-4 meter (6.5-13 feet) span UAVs, using 5s-7s Li-ion batteries. Features include high efficiency, light weight, modular power systems, management of battery packs using a cell vendor agnostic, flexible battery management system (BMS), communication to ground control and on-board auto pilot with continuous real time power and energy data and conditioned power outputs for critical power and payload systems.
"In the past, a UAV manufacturer had to work with multiple companies to obtain the solar technology, downstream electronics, and power management software to create a solar/Li-ion hybrid powered system. Then, they had to design the system themselves," said Alta Devices Chief Marketing Officer, Rich Kapusta. "By working together and providing a complete architecture for a well-crafted power system, PowerOasis and Alta Devices are streamlining the UAV development process. We are providing a complete system for electric aircraft and UAVs, eliminating the distraction and time required to focus on the intricacies of power design."
Aircraft designers will be able to use the reference design to manage the complete energy generation, storage and power management system for a UAV. This is without having to bring this capability in-house, saving time and resources than can be better allocated to payload design and aircraft aerodynamics.
Many aircraft companies are turning to solar to provide added endurance to UAVs. A typical battery-powered UAV can normally stay aloft for only a few hours. With solar added to the wings, the same aircraft could fly all day.
The targeted release-date for the design is late 2017 and it will be available initially through Alta Devices and PowerOasis.
PowerOasis is the industry leader in 50W to 20kW hybrid power systems & energy efficiency solutions for a wide range of applications, from telecoms to transport and military deployments, combining in-house power electronics and software expertise enabling bespoke or high volume, high quality, leading edge power solutions.
Swindon Borough Council has acquired the historic CarriageWorks building from Network Rail to develop a technology innovation centre.
The CarriageWorks is a Brunel heritage building, a five minute walk from Swindon station and will provide a total of 126k sqft. The Council has also acquired a carpark alongside, so there will be parking with conference facilities at the STEAM Museum next door.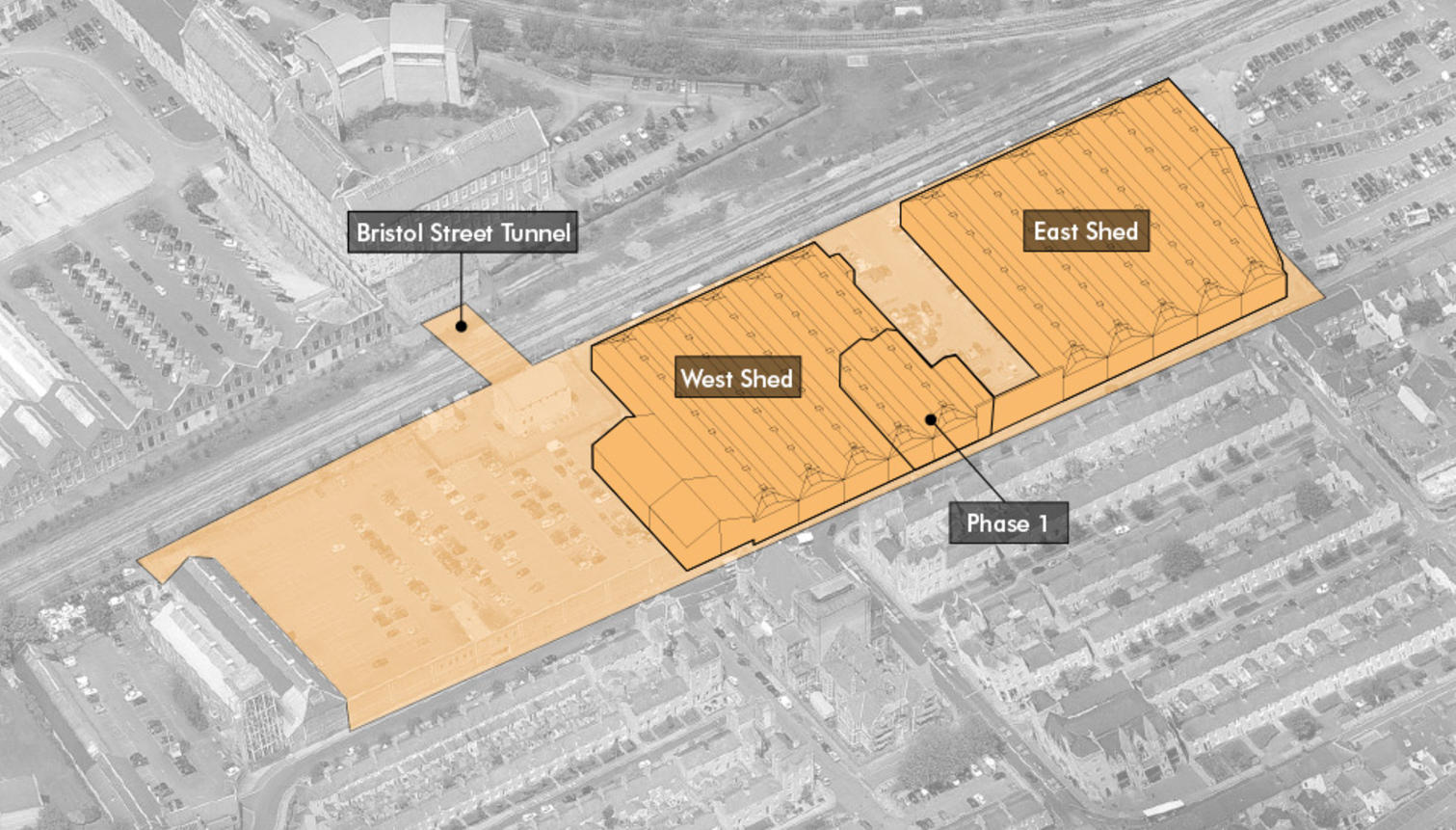 The first phase of the refurbishment is around 10k sq ft by the end of the year. This will host 180 desks, plus meeting rooms and other facilities. The rest of the building will be offered to larger organisations to rent.
Forward Swindon is leading the project on behalf of the Council and looking to an operator for the Centre and secure tenants, particularly in smart cities and cybersecurity. It is also looking to build an investor network to support startups in the centre.
http://forwardswindon.co.uk/developments/carriage-works/
ASIC designer SWINDON Silicon Systems is celebrating thirty five years of trading. From small beginnings in 1978 in Swindon, the company has grown to become the UK's largest fabless supplier of high performance mixed signal Application Specific Integrated Circuits (ASICs) with a turnover of £21m and delivering 50 million ASICs annually. ASICs allow almost any analogue or digital circuit to be implemented on a single chip, replacing traditional discrete components. Only a few years ago a bespoke integrated circuit was no more than a dream for most industrial designers, but SWINDON has put them within the reach of any technology sector.
By 1987 SWINDON had set up a test department and moved to its current premises with a separate production facility added in 1999. The company's success in the automotive market led to it becoming part of Tomkins Plc in 2007, assisting it's sister company, Schrader Electronics, to become the global leader in tyre pressure monitoring systems. Schrader International was acquired by Madison Dearborn Partners in 2012, bringing SWINDON the benefits of being part of a large multinational whilst maintaining its autonomy to pursue other markets. SWINDON is expecting its growth to continue, and a move to a new custom built facility is planned to accommodate this growth.
"It has always been about offering value to the customer" said Geoff Hall, Managing Director, "this coupled with the in-depth knowledge of all of our engineers and applying that to our customers challenges has enabled us to become an established player and to grow year on year. With the support of our new owners, that growth will continue into developing markets in Europe and beyond".
The company employs 30 people at the moment but is looking to expand to 100 by 2018.
Swindon small cell pioneer Ubiquisys is to be bought by US giant Cisco Systems for $310m.
Ubiquisys is a leading provider of intelligent 3G and LTE (Long-Term Evolution) small-cell (or femtocell) technologies that provides seamless connectivity across mobile networks for service providers and this marks one of the largest European exits in recent months. It follows Mindspeed's acquisition of picoChip in Bath, NVIDIA's acquisition of Icera Semiconductor in Bristol and General Dynamics' acquisition of IP Wireless in Chippenham, all in the wireless sector.
"The acquisition doesn't just provide Cisco with Ubiquisys' small cell knowhow; it also gives Cisco experience in working with a broader set of mobile operators," said Daryl Schoolar, principal analyst at market analyst Ovum. "Ubiquisys provides Cisco much greater market credibility when it comes to 3G and LTE small cells. Cisco will also benefit by having greater control over Ubiquisys' product development cycle, freeing Cisco from having to rely on the development cycle of third-party partners like IP access.
"Cisco is no stranger to small cells, but that has been primarily through its carrier Wi-Fi efforts," said Schoolar. "In the licensed spectrum small cell space Cisco has basically been reliant on its femtocell relationship with AT&T. Outside of its work with AT&T, Cisco's licensed small cell experience has been hard to find. Ubiquisys on the other hand has over 50 customers (vendors and operators) that include Softbank (Japan), SFR (France), and Network Norway. Ubiquisys' small cell experience greatly bolsters Cisco's small cell position.
The acquisition of Ubiquisys complements Cisco's mobility strategy along with the recent acquisitions of BroadHop and Intucell, reinforcing in-house research and development, such as service provider Wi-Fi and licensed radio. These technologies will tie together the mobility architecture that leverages the intelligence of the network from the wireless edge of the network into the wired core.
As carriers around the world increase cellular data capacity to serve the rapidly growing population of smartphone and tablet users, adding small cells is one of the most cost-effective ways to multiply data capacity and make better use of scarce spectrum assets. Ubiquisys' indoor small cells expertise and its focus on intelligent software for licensed 3G and LTE spectrum, coupled with Cisco's mobility portfolio and its Wi-Fi expertise, will enable a comprehensive small cell solution to service providers that supports the transition to next generation radio access networks.
The acquisition of Ubiquisys further reinforces Cisco's commitment to service providers and strengthens Cisco's mobility capabilities to continue to extend the intelligent mobile network.
Ubiquisys' product portfolio and team will be integrated into its Small Cell Technology Group led by Partho Mishra.
Related articles
Swindon-based developer of 3G and LTE intelligent small cells Ubiquisys has its technology shipping in over 50,000 public access small cells commercially deployed by operators in several countries.
The company also announced that it has completed the first deployments of its new G7 indoor small cell hotspot, featuring its ActiveCell technology, with two operators in Asia after successful field trials in extremely-challenging public environments.
The Asian G7 deployments have tested extremes of data and signalling traffic, including hotspots experiencing 10,000 users moving in and out every day, with each user typically running HSPA data for over 25% of the time. Indoor public spaces such as cafes, stores, malls and airports are ideal environments for small cells – as operators face rapidly increasing data usage and have abundant fixed broadband available for backhaul.
"We are seeing rapid growth in demand for our public access small cells solutions, particularly in the demanding Asian market," said Will Franks, CTO and co-founder of Ubiquisys. "These deployment scenarios represent significant technical challenges, but our adaptive technology was designed to run in open-access mode from the outset. We've built a substantial base of public access small cell deployments over the past two years and this real-world experience led to the development of ActiveCell technology."
The Ubiquisys G7 range of 3G/LTE/WiFi public access small cells feature new ActiveCell technology developed on the back of years of experience in deploying small cells in public environments. ActiveCell complements Ubiquisys' globally proven ActiveRadio and ActiveSON systems for small cell self-management and self-organising clusters. It extends these capabilities to provide carrier grade symbiotic interworking with the macro network, in particular to manage interference effects, whilst retaining the advantages of simple installation and commodity IP backhaul. ActiveCellconsists of groups of software-encapsulated techniques:
* Automatic cell sizing: preserves the target quality of service in hotspots.
* Loaded cell adaptive radio resource management: continuous monitoring of the radio environment even while serving active users.
* Hotspot robustness: ensures the best possible quality of service during high spikes of transient users.
* Edge processing of smartphone signalling to significantly reduce the load on the core network.
The challenges facing public access small cells arise from the sheer volume and unpredictability of traffic, the particular demands of smartphones, and the need to adaptively complement neighbouring cells. Current small cell solutions fail to convince on one of two counts:
* Traditional solutions such as picocells require manual planning and lack adaptive behaviour in operation, which makes them both prohibitively expensive and unsuitable for dense hotspot deployment.
* Small cells created by simply renaming residential femtocell technology are designed for relatively benign closed-mode operation, and are not robust enough to cope with the traffic demands of a public access hotspot environment.
Small cells running Ubiquisys ActiveCell technology combine low operational costs with the ability to deal with the real-world requirements of mobile users in public spaces. They have been field proven to meet the demanding network performance metrics of the macro networks they complement.
Related articles
Ubiquisys in Swindon is providing the technology behind 20 new femtocells at this year's Mobile World Congress. The new femotcells – small 3G basestations that can be used in the home and to help improve coverage – include home units with integrated Wi-Fi and applications, units for the office that form self-organising networks (SON), and outdoor models that can bring coverage to rural areas via satellite and extra capacity in metropolitan environments.
They all use the Ubiquisys Femto-Engine system which allows hardware makers to produce many different designs based on the same software, and the technology is now deployed in volume by several mobile operators across the world, including SoftBank Mobile in Japan and by SFR in France.
"The key value in femtocells is their intelligence, not their miniaturisation. This intelligence, the ability to listen and make autonomous decisions in real-time, opens the door to a new generation of low-cost cells of all sizes that actively complement traditional macro networks," said Chris Gilbert, CEO of Ubiquisys. "By encapsulating that intelligence in software, we have released a wave of innovation from leading device manufacturers as they work with operators on new femtocells for new environments.  This is just the start of the proliferation of intelligent femtocell technology."
Public Wireless in the US is demonstrating six outdoor small cell platforms with the Femto-engine, while Ubiquisys partner and investor SerComm has developed 15 distinct models, covering residential and integrated devices, enterprise, metro and rural. Femtocells developed by the two companies have already been commercially deployed in hundreds of thousands of homes and businesses. The range includes 8-call standalone residential models, femtocells integrated into home gateways, USB clip-on femtocells and 16-call enterprise versions with extended range.  Another box maker, Tecom in Taiwan, has shown the first model in its femtocell roadmap. The FT1020 residential femtocell supports eight individual calls and high speed data up to 14.4Mbit/s while using less than 5W of power.
Related articles
Deltenna in Chippenham is highlighted in the Computer Weekly roundup of UK firms making a splash at the global gathering of mobile phone companies in Barcelona, Mobile World Congress, later this month. The story at  looks at what Deltenna is doing with a specialist antenna system for the home to boost reception and provide broadband WiFi access in rural areas.
But there are several others from the region: chip makers picoChip in Bath, Icera in Bristol and Nujira, which has a design centre in Bath, are also at the show showing the latest mobile phone technology, while equipment makers Ubiquisys of Swindon and AceAxis, with a radio design centre in Bristol, are also present at the show and chip and system maker IPWireless is also driving mobile phone technology forward from Chippenham  with deals with Ericsson and Apple.


Related articles